Deals⋮HardwareBy Jason R. Wilson Share Tweet Submit
antOnline is reaching out to our current and new readers to inform everyone that they are one of the few U.S. online retailers with a continued stock of Intel 12th Gen Core Alder Lake processors. With updated PCIe 5.0 and DDR5 memory support, along with increased performance compared to their previous generation, the Intel Core desktop processor is an affordable option for any system.
antOnline consistently offers hard to find computer components and accessories, such as Intel's Alder Lake CPUs in four affordable options
The new12th Gen Core i3-12100F offers 4 cores with 8 threads, and a boost clock of up to 4.3 GHz. Core i5-12400F offers 6 cores and 12 threads. The Core i7-12700F model has a lower TDP & clocks, along with a boost clock of up to 4.9 GHz. All CPUs offered have Intel's Laminar RM1 CPU cooler included, L3 and L2 cache support, performance hybrid architecture with Intel's Turbo Boost Max technology (select models).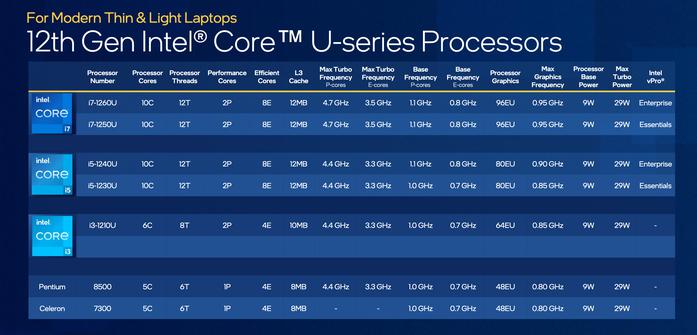 Core i7-12700F CPU ($349.99 USD)
TheCore i7-12700F Desktop Processor features Intel Turbo Boost Max Technology 3.0 and PCIe 5.0 & 4.0 support, DDR5 and DDR4 support. The 12th Gen Intel Core i7 desktop processors are optimized for users and offer the increased ability for high productivity, delivering ultimate performance. Discrete GPU is not included, but the Intel Laminar RM1 cooler offers 3.9 BA sound limiting performance, amazing compatibility with Intel 600 series motherboards, a powerful 65W processor base power, and backed by a 3-year warranty.
Core i5-12400 CPU ($229.99 USD)
The Core i5-12400 Desktop Processor offers 6 cores and 12 threads, and up to 4.40 GHz turbo speeds. Compatibility with PCIe 4.0 and 5.0 support, the i5-12400 CPU has Intel UHD Graphics 730 accessibility and includes the Laminar RM1 Cooler by Intel. A lot of the similar quiet running performance and support for Intel 600 series motherboards are offered as well.
Core i5-12400F CPU ($199.99 USD)
The Core i5-12400F Desktop Processor offers 6 Cores (6P+0E) & 12 Threads and also offers the same 4.40 GHz turbo speeds as its other brethren, as well as support for DDR5, DDR4, PCIe 4.0, and PCIe 5.0 technologies. The Intel Laminar RM1 Cooler is included, but with this model, you will require discrete graphics for this to work fully.
Core i3-12100F CPU ($119.99 USD)
The Core i3-12100F Desktop Processor offers 4 cores and 8 threads, 4.30 GHz turbo speeds, DDR5 and DDR4 support, PCIe 5.0 and 4.0 support, and includes Intel's Laminar RM1 Cooler to help with adequate cooling and silent speeds. Discrete graphics on this particular model will need to be purchased separately.
antOnline has been featured numerous times for their amazing customer service and consistent stock of hard to find and highly needed CPUs and GPUs at wonderful prices. Head over to their website to see their other computer components and peripherals available for purchase today.
Share Tweet Submit
Related
Intel To Disclose New Information on 14th Gen Meteor Lake & 15th Gen Arrow Lake CPUs at HotChips 34
Jason R. Wilson•May 23
Intel Arc Graphics Cards Get 'VRAM Self-Refresh' Feature In Latest Linux Drivers
Jason R. Wilson•May 20
Alleged Intel Core i9-13900K Raptor Lake CPU-Z Shows Up To 68 MB Cache: Higher Clocks & Increased Cache Designed To Tackle AMD's Raphael 'Zen 4' CPUs
Hassan Mujtaba•May 18
Intel High-End Arc A730M Mobility Gaming GPU Spotted in Machenike Laptop: Features Core i7-12700H & Listed For Around $1200 US
Hassan Mujtaba•May 18
Linux Adds Improved Power Management for Intel Arc Alchemist GPUs
Jason R. Wilson•May 16
Please enable JavaScript to view the comments.