Get ready to shop till you drop! Black Friday, the day after Thanksgiving, is coming up fast. This is the busiest shopping day of the entire year, which means that stores will be packed and deals will be flying left and right. If you're not prepared, it can be easy to get overwhelmed. But don't worry, we're here to help. Here are our top tips for how to survive Black Friday shopping.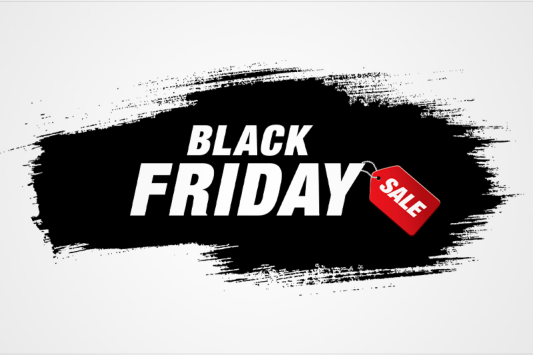 Tips to Prepare for Black Friday
Make a Plan of Attack
The first step to successfully navigating Black Friday is to have a plan. This means knowing what stores you want to hit and what items you're looking for at each one. Make a list of the must-have items on your shopping list, as well as a few stores that are likely to have them in stock. Once you have your list ready, it's time to map out your route. You don't want to waste time running around from store to store if you don't have to. If you are planning to buy electronics online, remember to check HONOR Friday in UAE. Planning will help you make the most of your time on Black Friday.
Arrive Early
There's no need to camp out overnight in front of your favorite store to snag the best deals—but you should still aim to arrive early. Most stores open their doors anywhere from 5 am to 10 am on Black Friday, so try to get there closer to opening time. This way, you'll avoid crowds and increases your chances of getting the items you want before they sell out. Just make sure not to give yourself too much of a time crunch; if you find yourself rushing around on Black Friday, it'll only add unnecessary stress to an already hectic day.
Stay Focused & Don't impulse Buy
It can be easy to get caught up in all the excitement on Black Friday and start buying things that you don't need—but resist the urge! Stick to your shopping list and don't let yourself be swayed by sales that are too good to pass up. Remember, just because something is discounted doesn't mean that it's a good deal. Only buy items that were already on your list, and that you know you'll use or need. This way, you'll avoid buyer's remorse and save yourself some money in the long run.
Take Breaks & Recharge When Needed
Black Friday shopping can be draining, both physically and mentally. If you start feeling overwhelmed or bogged down by all the deals, take a break! Grab a coffee or a quick bite to eat so that you can recharge and jump back into shopping with a clear head. It's also important to take breaks throughout the day so that your feet can rest—trust us, they'll thank you for it later.
Have Fun
Last but not least, don't forget to enjoy yourself! Black Friday shopping can be chaotic and overwhelming at times—but it can also be a lot of fun if you let it be. Meet up with friends or family members and make a day out of it. Or use it as an opportunity to score some great deals on holiday gifts for your loved ones (while crossing a few people off your list at the same time). However, you choose to spend Black Friday, just remember not to get too caught up in the hype and enjoy yourself along the way!
Conclusion
Black Friday is coming up fast! This year, make sure you're prepared by following our tips for how best to survive this hectic day of shopping. Arrive early but not too early, make a plan of attack, stay focused & don't impulse buy, take breaks & recharge when needed, and have fun! By following our advice, you're sure to have a successful—and enjoyable—Black Friday shopping experience.