Black Friday is just around the corner, and that means it's time to start getting your game plan together if you want to snag some great deals on electronics. Whether you're in the market for a new TV, laptop, or tablet, there are bound to be some great deals to be had if you know where to look. Here are a few tips to help you get the best deals on electronics this Black Friday.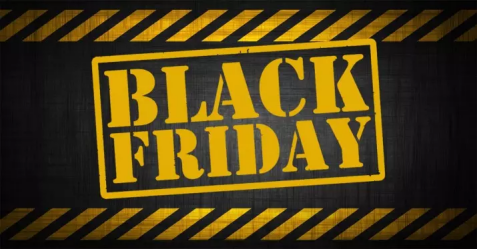 Tips to Get Best Deals on Electronics This Black Friday
Check Retailer Websites Early and Often
Deals can start popping up online as early as Thanksgiving Day, so it pays to be prepared. Check your favorite retailer websites frequently leading up to Black Friday, and be ready to pounce when a deal goes live. You can also sign up for email newsletters and follow retailers on social media to stay in the loop. Some retailers even offer early access to deals for loyalty program members.For example, if you are in need of smartphones, HONOR mobile phone deals will surprise you. So it pays to join if you do most of your shopping in one place.
Know What You Want Before You Shop
With all the amazing Black Friday deals out there, it can be tempting to buy impulsively. But before you add anything to your cart, ask yourself if you really need it or if you're just caught up in the hype. It's also important to do your research ahead of time so you know what the item is normally priced at—that way, you can tell if the "discount" is a good deal or not. And don't forget about any warranties or return policies—Black Friday deals are often a final sale, so make sure you're comfortable with that before you commit.
Focus on Quality Over Quantity
Just because something is discounted doesn't mean it's a good deal. Some retailers inflate their prices before Black Friday so they can make it seem like shoppers are getting a bigger discount than they are. Do your homework before buying anything, and remember that it's better to spend a little extra on something that will last than to save a few bucks on something that will fall apart after a few months. Cheap knock-offs might be tempting, but in the long run, they're just not worth it.

Stick to Your Budget
It can be tempting to splurge when there are so many great deals to be had, but it's important to stick to your budget nonetheless. Remember, just because something is on sale doesn't mean that it's necessarily a good deal for you. If an item is priced outside of your budget range, it's probably best to just walk away and wait for another sale. There's bound to be another deal along shortly anyway.
Stay Safe
Of course, one of the most important things to keep in mind when shopping on Black Friday (or any day!) is safety. With large crowds and big discounts, it's easy to get caught up in the excitement and lose track of your personal belongings. To stay safe while shopping this Black Friday, be sure to keep your purse or wallet close at all times and don't leave any bags or packages unattended—even for a minute!
Conclusion
Black Friday is just around the corner, which means it's time to start preparing if want to score some amazing deals on electronics this year. By following these tips, you'll be sure to snag some incredible bargains come Black Friday morning. So what are you waiting for? Start researching those products now and get ready to save big!