Finding the right portable power station can seem like a daunting task, especially if you're unfamiliar with the technology. Portable power stations are becoming incredibly popular as they provide you with consistent and dependable electricity when off-grid, whether it be in your RV, camping tent, or during a weekend festival, but it is important to pick one that meets your needs. There are many different types of models available on the market today, so figuring out which one will best suit you is essential for getting the most out of your mobile charging solution. In this article, we'll take an in-depth look at what to consider before making a purchase decision, helping you make sure that no matter where life takes you, it never compromises access to energy!
4 Tips on How to Choose Your Portable Power Station
Decide What Type of Power Source You Need
When it comes to purchasing a generator, knowing your energy needs is crucial. With so many models available, it can be overwhelming to make the right choice. However, identifying the amount of power you require is a great starting point. This gives you a clear idea of the wattage you need, which will then help narrow down your search for the perfect generator. By choosing a model with the right wattage, you can ensure that your energy demands are met without wasting unnecessary power.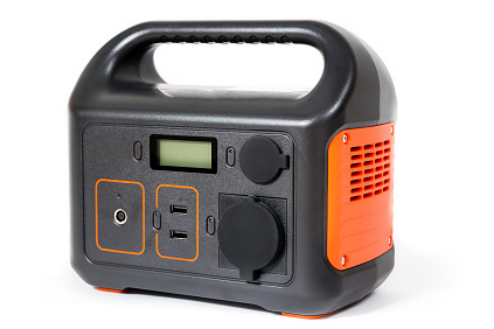 Size of the Portable Power Station and Energy It Hold
When it comes to portable power stations, size and energy capacity are two of the most important factors to consider. The size of the unit will determine its portability and ease of use, while the energy capacity will determine how much power you can draw from it before needing to recharge. A larger power station will typically have a greater capacity, making it ideal for longer trips or powering larger appliances. However, these units may not be as compact or lightweight as smaller options. Ultimately, the size and energy capacity of your portable power station will depend on your specific needs and intended use.
Safety Certifications
When it comes to purchasing any electronic device, safety should always be a top priority. One way to ensure that a device meets certain safety standards is by checking if it has been certified by reputable safety organizations. These certifications are typically displayed on the product packaging or listed on the manufacturer's website. It's important to do your research and make sure the certifications are legitimate and applicable to your specific device. Taking the time to check for safety certifications can give you peace of mind and potentially prevent any dangerous incidents.
Research Reviews and Ratings from Other Owners
Before making a purchase, it's essential to consider the reliability and performance of the product you're eyeing. Gone are the days when you had to rely solely on a salesperson's assurances. Now, with just a few clicks, you can access research reviews and ratings from other owners, giving you an honest insight into what to expect. These reviews offer nuggets of wisdom, highlighting the product's strengths and weaknesses and alerting you to any recurring issues. By basing your decision on these reviews, you can confidently make a purchase, knowing what you're getting into.
Conclusion
As you can see, choosing the right portable power station for you requires a lot of research and thought. You want to make sure you choose the correct power source, evaluate the size and energy capacity of your device, consider the safety certifications of your device, and ultimately read reviews from other users. With all this in mind, be sure to make the most informed decision possible to ensure your portable power station will be suitable for your lifestyle and activities. By following these helpful tips, you'll have peace of mind knowing that whichever device you purchase will meet your needs without compromising on safety or quality. So take the time to pick out the perfect portable power station—it could be everything you've been dreaming of!