UNIVERSITY PARK, Pa. — Penn State World Campus has been ranked by U.S. News and World Report in its "Best Online Programs" for 2022.
The annual rankings, which were released today (Jan. 25), placed Penn State World Campus in the lists of graduate degree programs that include engineering, business, education, and information technology; bachelor's degree programs; and the best programs for veterans.
Best online programs
Here are the full rankings of the graduate and bachelor's degree program categories:
U.S. News considered more than 380 colleges and universities in its bachelor's programs rankings by reviewing surveys submitted by the institutions. The organization rated the institutions on categories of engagement, services and technology, faculty credentials and training, and expert opinion.
The surveys for graduate degree programs measured those four categories, as well as student excellence.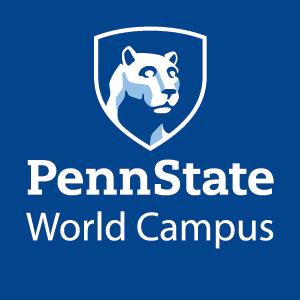 Best online degree programs for veterans
U.S. News also ranked Penn State World Campus in its Best Online Programs for Veterans lists.
Those rankings are based on the same factors as its Best Online Programs rankings, in addition to an institution's ability to help make college more affordable and accessible through the GI Bill, scholarships and financial aid programs designed for military students.
Here are the rankings for Best Online Programs for Veterans:
Rankings of specific disciplines
The Best Online Programs 2022 edition includes rankings of specific disciplines within the program categories. The specialties rankings were based on ratings provided by peer institutions.
Highlights for Penn State World Campus include the No. 2 ranking for graduate industrial engineering, bachelor's in business, and bachelor's in psychology. Here are the full specialty rankings:
About Penn State World Campus
Penn State was one of the pioneers in online higher education when it launched Penn State World Campus in 1998. Now, almost 25 years later, Penn State World Campus offers more than 175 degree and certificate programs online and counts more than 15,000 students around the globe and more than 30,000 alumni.
Visit the Penn State World Campus website for more information about the bachelor's and graduate degrees offered online.