Key Takeaways
The COVID-19 pandemic has brought more awareness to the challenge of vaccine hesitancy, and the heightened focus has amplified what public health officials and physicians have long known: There are gaps in vaccination for preventable diseases. These gaps are being driven by certain factors, including race and income level.
A new study published in the American Journal of Preventative Medicine shows that while vaccine adherence is increasing among adults, there are still significant gaps that can be linked back to four factors: socioeconomic status (SES), health insurance, education level, and race/ethnicity.
What the Study Looked At
The study included self-reported responses from 31,539 adults over the age of 18 in the United States as part of the National Health Interview Survey (NHIS).
The participants in the study reported whether they had received yearly influenza vaccines, as well as their tetanus, diphtheria, and acellular pertussis (Tdap) vaccine, from 2010 to 2019. Adults over the age of 65 also reported whether they got the pneumococcal and shingles (zoster) vaccines.
The over-65 demographic was 30% more likely than younger people to get the flu vaccine, regardless of race, economic status, education level, or health insurance status.
When the researchers reviewed the data, there were disparities between demographic groups in all categories.
With the implementation of the Affordable Care Act (ACA)—which reduced or eliminated costs for many vaccines—public health officials had hoped to see vaccine adherence increase. While the numbers do show that it has overall, low-income individuals and racial and ethnic minorities still fall behind in vaccination rates even with increased health insurance coverage.
What Is the ACA?
Low-Income Levels
Cost is a well-known barrier to receiving medical care. The study based socioeconomic status on the federal poverty level—which is currently $25,750 per year for a family of four. Unsurprisingly, as income went up, vaccination rates did as well.
Only 21.6% of people who earned less than 100% of the FLP got a Tdap shot, compared to 35.1% for people earning more than 200% of the federal poverty level. The gap was slightly smaller for the influenza vaccine (35.5% for people making less than 100% of the federal poverty level versus 42.9% among people making more than 200% of the federal poverty level). Flu vaccine incentives, such as free shots at pharmacies or through insurance, may have helped narrow the gap.
In Low-Income Communities, Breast Cancer Screenings Declined During Pandemic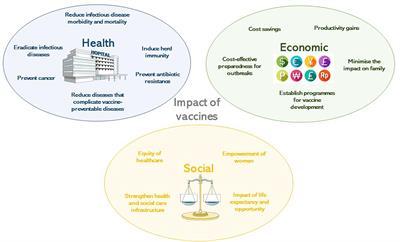 Only 53.3% of those living below the federal poverty level got the pneumococcal vaccine, compared to 71.1% of people earning more than 200% of the federal poverty level. For the shingles vaccine, only 24.9% of those living below the federal poverty level got the shot compared to 46.5% of those living well above it.
The study also showed that throughout the study (2010 to 2019), socioeconomic factors seemed to be less influential, which the researchers attribute to the implementation of the ACA in 2014.
Actual vs. Perceived Income
A person's actual income level definitely plays a role in their ability to access vaccines, but their perceived income level might also be a factor.
In the recent study, the researchers noted that some primary care physicians were hesitant to recommend vaccines that might not be covered under Medicare Part B if they perceived a patient as having financial hardship.
What's the Difference Between Medicaid and Obamacare?
Lack of Health Insurance
One hope for the ACA was that it would lead to better access to and acceptance of vaccines, and it may have had an impact: The study found that adults under the age of 65 who did not have health insurance were half as likely to get a flu shot or Tdap vaccine than people who were covered by private insurance.
The gap was smaller within the category of insured people. For example, there was only a 5% difference in flu vaccination rates between people on Medicaid or public insurance compared to people who were privately insured. For the Tdap vaccine, there was a 10% gap.
The more significant disparities were again seen in the over 65 age group. Some vaccines, such as the Tdap and shingles shots, are only covered by Medicare Part D, which incurs additional costs. This may have made people more likely to skip these shots.
7 Health Insurance Concepts Everyone Should Know
On the other hand, the rates for flu and pneumococcal vaccines were higher in this age group, likely because these shots are covered under Medicare Part B.
Patients with Medicare Advantage—which includes Part D—had higher rates for all vaccinations and the rates only varied slightly compared to people with private insurance. The uninsured lagged far behind, with a nearly 45% gap in flu vaccination rates compared to privately insured people.
An Overall Increase
While proving that there are disparities that must be addressed, the study did show that vaccination rates are increasing overall.
Researchers theorize that the increase could be because of the ACA because all private insurance companies covered vaccines without cost-sharing. It could also be a result of increased access to vaccines through local pharmacies or retailers.
How Can You Afford Health Insurance If You're Not Subsidy-Eligible?
Education Level
Education level seemed to be a greater factor for younger people than for people over the age of 65. In the younger group, college-educated people were 16% more likely to get the flu vaccine than people without a high school diploma and 11% more likely to get the shot than their high school-educated peers. The percentages were similar for the Tdap vaccine.
Over the age of 65, the disparity in flu vaccines dropped to less than 8% between college graduates and those without a high school diploma, and there was a less than 5% difference between college graduates and high school graduates. Pneumococcal vaccine rates were even tighter, with just a 1% difference between college and high school graduates.
However, there was a wider gap based on education level for the shingles vaccine—nearly 20%—which could be because the shingles vaccine is not covered by Medicare Part B.
What Are Health Disparities and Why Do They Matter?
Race and Ethnicity
The rates of vaccination by race and ethnicity also showed disparities, many of which are already well-documented.
Asians under the age of 65 are the most likely to get their flu shot (by almost 9% over White people and 15% more than Black and Hispanic communities). For the Tdap, White people under the age of 65 are the most likely to get the vaccine, while Black people within that age group are the least likely.
It's Time to Stop Focusing on Vaccine Hesitancy in Black Communities
Within the over-65 group, White people were more likely to get vaccinated for all possible diseases or infections.
Although there was some variation in flu vaccination rates, the largest disparity between races or ethnicities in people over the age of 65 was in the pneumococcal and shingles vaccines.
For the pneumococcal vaccine, there was a 13% difference between White people and Black people, and a 22% difference between White people and Asian people. For the shingles shot, there was a 16% gap between White people and Black people, an 18% gap between White and Hispanic people, and a 10.5% gap between White and Asian people.
While the recommendations were reportedly the same for all racial and ethnic groups, physician trust is historically lower for Black and Hispanic communities. Perceived access can also be a barrier, as these groups were observed to be less likely to go to a non-medical office (such as a pharmacy) to get a vaccine, making access more complex and potentially costly.
How Doctors Are Encouraging COVID-19 Vaccination in Communities of Color