The day after Microsoft announced its intent to buy gaming powerhouse Activision Blizzard, the company released a statement saying the deal would "accelerate the growth in Microsoft's gaming business across mobile, PC, console, and cloud and will provide building blocks for the metaverse."
Every week, it seems, another company is planting its flag in the metaverse, scrambling to figure out how to make money in this next digital frontier. At the end of December, Walmart filed several new trademarks indicating that it intends to make and sell virtual electronics, toys, sporting goods, and personal care items. Last week, Ralph Lauren's CEO said the metaverse is the way to attract younger shoppers. Nike, Gap, and Urban Outfitters are just a few of the other companies that have looked to plant a flag in this virtual landscape.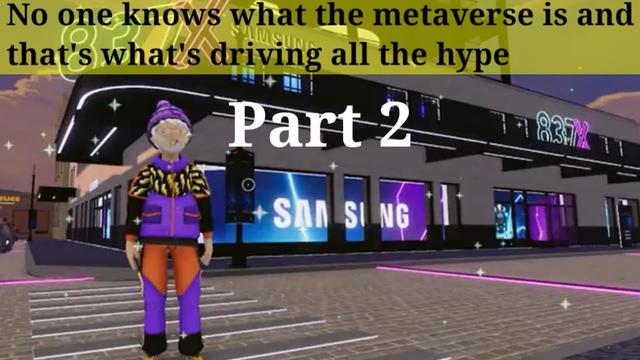 But as with anything on the receiving end of breathless hype, there are skeptics. Phil Libin, founder and former CEO of Evernote, the note-taking app, and now co-founder and CEO of mmhmm, a startup that provides improved video chat tools, tweeted earlier this month that the metaverse is a "squishscammy word. If you include things like video games and, um, the internet, it's already a big success. AR has future potential. But I'm calling b.s. on a persistent, decentralized, skeuomorphic, interconnected 3D world, experienced primarily through VR."
In a recent interview he's predicted that "six months from now, it will be very rare to see the word metaverse used unironically."
Libin is no stranger to tech or the path to get new products and services accepted by the masses. Mmhmm, his latest venture, was spun up in the midst of the pandemic when he realized that better video chat tools could make endless hours of Zoom, Teams, and Webex video meetings less torturous. The company is nearly 18 months old and has raised about $140 million.