New Delhi: The central government is working on a policy to regulate edtech platforms, which have entered the academic space in a big way during the pandemic.
Education Minister Dharmendra Pradhan made the announcement during an online All India Council for Technical Education (AICTE) event, where regional language technical education books and free online course coupons for students from economically weaker sections were launched.
Pradhan spoke about related policy issues as well, one of them is edtech or education technology, which has dominated the Indian education system given the hybrid nature of learning ever since Covid-19 struck.
"We have found that some edtech companies are exploiting students in the name of loan-based courses… The companies are welcome to do business in India but they cannot exploit students," said Pradhan.
"I have asked all departments to issue strict advisories in this regard. We are also talking to the Ministry of Electronics and Information and Technology as well as the law department about how we can have a common policy on edtech platforms in India," the minister further said.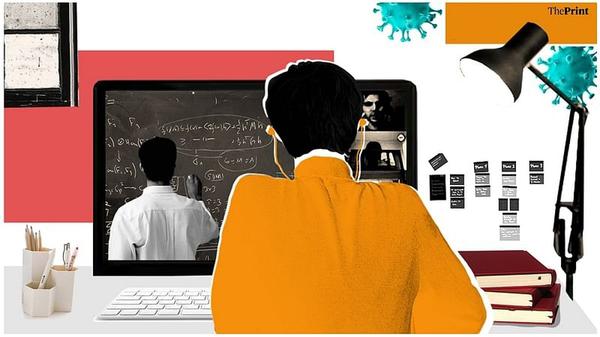 According to a September 2021 report published by the Centre for Budget and Governance Accountability (CBGA) — a think tank focusing on public policies and government finances — as of April 2021, 4,530 edtech start-ups were operating in India, 453 of which came up in the last two years.
So far, there has been no regulation of these edtech platforms by the government.
---
Also Read: Not prepared for boards, say poor, rural students after year of online classes that never were
---
Don't get lured by free services: Last month's advisory
The Ministry of Education had, on 23 December, issued an advisory for parents of students, asking them not to get "lured" by "free services" offered by edtech platforms and opt for one only after doing their research.
"Given the pervasive impact of technology in education, many edtech companies have started offering courses, tutorials, coaching for competitive exams, etc. in an online mode…Parents, students and all stakeholders in school education have to be careful while deciding on opting for online content and coaching being offered by a host of edtech companies," the advisory had said.
The government had also said at the time that it has received information about parents being exploited by edtech platforms.
Minister Pradhan reiterated this Monday. "There cannot be a monopoly in India…the Government of India has a welfare model, we believe in wealth creation…you can come and do business in India but you cannot exploit students," he said.
(Edited by Gitanjali Das)
---
Also Read: As online classes drag on, fatigued students 'losing interest, becoming asocial', say parents
---