Chief Digital Technology Officer at Tential.
After two years of steep declines in the ranks of women across all workplaces and fields, 2022 must be a year of rebuilding. The tech sector, which has long trailed most industries in the effort to achieve gender balance, has its work cut out and little time to get it done.
Women are planning to exit — soon.
A November 2021 survey of women in tech from New View Strategies revealed that 38% plan to leave their job within the next two years. Will tech businesses and organizations find ways to retain talented women and attract more? Perhaps demographic changes will force the issue.
Women are embracing the knowledge economy. Are businesses embracing their knowledge?
In the U.S. today, of the adults over 25 who have bachelor's degrees, 39% are women and 37% are men, according to the results of research by the Pew Research Center. If you look narrowly at the recent pool of college grads, the gender gap widens. Of graduates ages 25 to 34, 46% of them are women and only 36% are men. With a knowledge economy that runs on data and the technology that maneuvers it, getting more women in the door and into tech jobs is more than a good idea. It's a necessity.
My hope for this year is that businesses will pick up this gauntlet I'm now throwing down. For 2022, here are the four ways businesses can take more action to help women regain ground and find new places to flourish across the tech sector.
MORE FROMFORBES ADVISOR
Best Travel Insurance Companies
ByAmy DaniseEditor
Best Covid-19 Travel Insurance Plans
ByAmy DaniseEditor
1. Upskilling will go big. Businesses can help women fill gaps in their portfolios and future-proof their careers. Women today, and especially mothers, still bear the brunt of home-life responsibilities. Pew Research Center analysts reveal that "among married and cohabiting couples with children, mothers spend about twice as much time as fathers in housework and childcare." As a result of embracing those responsibilities, women are more likely than men to have gaps in their career paths or to have turned down learning, training and even promotions due to home and family demands.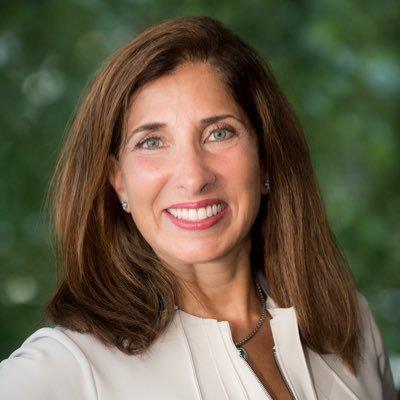 Upskilling programs are the answer. Today, technology skill needs evolve rapidly, and IT training and certification upgrading has become a vibrant industry. Finding or building training programs that offer location and scheduling flexibility is critical to helping women — and all technologists — sharpen skills that will keep them competitive and connected to the workplace.
2. Search firms will wise up and women up. A search firm executive who says "there are no women candidates out there" isn't fit to hold a title with the word "search" in it. The college data above shows us that universities, colleges and community colleges are producing plenty of educated and smart women. Tech growth and IT talent demand have long made it a reality that no one needs a degree in computer science to have a career in tech. With more women grads than men and no degree restrictions, the talent pool is bigger than many search firms would make you think.
Search firm leaders need to focus on adapting their recruiting efforts to ensure they're casting a bigger, more relevant net that includes women grads and professionals who might not fit the rigid molds of the typical IT worker. These rigid molds haven't worked so far in bringing a lot of women into tech, and working with search firm personnel who refuse to break out of them will continue to limit recruiting options.
3. Radical flexibility will endure. The pandemic made radical workforce flexibility a requirement for businesses, and it allowed for impressive transformations. Remote work flourished and it didn't harm productivity. For many technologists and knowledge workers of all kinds, it was an eye-opening look at the many benefits of working from home.
Businesses that maintain radical flexibility, allowing remote and hybrid work without negative career consequences, will see more candidates in general. They'll also attract women technologists looking for ways to balance their home-life responsibilities with tech career opportunities.
4. Women in tech will advance together. As someone who has spent a long time in her career as the only woman in the room or one of a few, I know how hard it is for women to find strength in numbers in the tech sector. But that's changing, and women professionals can do a lot to accelerate that change. From speaking up when other women are left out of important meetings and decisions to providing mentoring and training opportunities, women in tech can be essential career supporters and cheerleaders.
The U.S. National Women's Soccer Team has been a united front in pushing for equity and recognition in a male-dominated career field. What an example for those of us in technology to remember: As a team, we're stronger and will get more done together.
The high-growth, high-paying career opportunities of the tech sector are simply not enough to attract and retain women in 2022. It's going to take more. From skills development programs to expanded workplace flexibility to inclusive-minded talent acquisition vendors and women working together to promote and include each other, increasing the ranks of women in tech is a goal that requires several strategies and a commitment by everyone to change the numbers in big ways.
---
Forbes Technology Council is an invitation-only community for world-class CIOs, CTOs and technology executives. Do I qualify?
---