featured
Miller invested 21 years of public service
for the City of Eagan, residents
Eagan's new city administrator Dianne Miller spoke with candor and passion during her finalist interview and voiced she has trained for this moment all of her career.
As the sole finalist candidate, Miller was hired after her interview with Eagan City Council that was held Tuesday, Jan. 25 at city hall.
Miller explained she devoted 21 years of her professional career to what she referred to as a "calling," and how her leadership role at city has become a huge part of her identity. She explained it has been pleasure to work in the public service leadership role to serve Eagan and its residents.
After a short interview with the council, the Eagan City Council voted unanimously to hire Miller. She has worked under the mentorship of the city's only two city administrators.
Eagan Mayor Mike Maguire expressed to her how happy he was she applied, and how he was not surprised to see her as the finalist candidate. Maguire said this was the first time the council could interview her due to past hiring and promotions that were done by internal administrative staff.
"We have had the opportunity to work with you for a number of years and appreciate the work you have done for us," Maguire said.
In the interview, the mayor asked Miller to share her history of work in Eagan and to communicate why she wants to become the city administrator.
Intern to city administrator
"My history here in Eagan began as an intern," she said. Miller earned a bachelor's degree in public administration from St. Mary's University prior to earning a master's degree from University of Kansas in public administration.
"I grew up in a government family, and my Dad worked for the federal government and that is where my interest in public service as I look back came from," she said.
Miller openly shared her father worked within veteran affairs in the national disaster medical service branch. Her father was called to travel to disaster sites where he ran the cleanup efforts.
"It was a pretty powerful career that he had, and I knew I wanted to follow in his government footsteps," she said.
After graduate school, Miller stepped into Eagan City Hall and this began her long tenure of two decades with the City of Eagan that has endured for nearly 21 years.
Miller reported how she became the 39th and final intern for the former, longtime city administrator Tom Hedges. She was promoted to become an assistant to the city administrator where she worked in project management and supervision of clerical employees. Miller took over the duties of management of human resources, information technology, and city clerk, along with ancillary areas like the city's recycling program.
"In that time, I had the opportunity to supervise about 17 different employees and a $6 million budget, and I have also been a member of the budget team," Miller added. This work experience allowed her to learn and understand the moving parts of the city's operating and capital budgets.
Miller worked on many city initiatives like the Eagan Forward and Visioning 2016, Eagan's 150th anniversary celebration, and she led efforts to champion a food drive community project.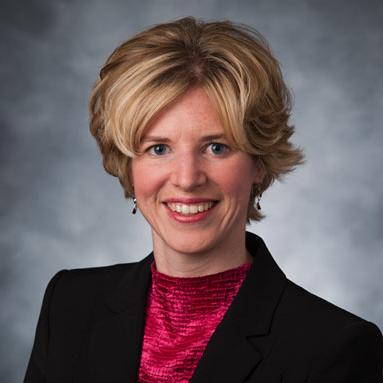 Consensus building, team building leadership
During the interview, when the council asked Miller what changes she may have contemplated, Miller said "As far as changes moving forward, I would look forward to putting my own mark, and there is no doubt about it, and I have a great deal of respect for Dave (Osberg) and Tom (Hedges)," the current and former city administrators.
Miller explained how both previous city administrators led with a top-down management style because that is how they were trained. "I come in with a little bit more of a consensus building, team building approach when it comes to leadership, and you might see a little bit less of the city administrator," she said.
For example, she said as far as the city's budget presentation, "We have a really good finance director who I would like to see step up and give more of that presentation, and I would want to work more in partnership with the leadership," Miller said.
"This council puts so much trust in our staff that I don't want to take that for granted, and it is something I remind the directors, too," she added.
"With that trust, when it is the city administrator coming to the budget and presenting these options, they have so much trust that they don't need that back and forth, and we really value that," Miller said.
As the assistant city administrator Miller received the 2021 "Outstanding Service Award" from the Minnesota City/County Management Association (MCMA), a professional and educational organization for appointed management executives and assistants serving local governments. The award celebrates a MCMA member who made contributions to the organization, the profession and plays a crucial role by providing leadership in their organization.
When the council asked what would make this position more than a job, Miller articulated with a large smile and stated "I really see this job and this career as a calling – I have trained my whole life for this moment and for this career, it is a huge part of my identity."
"It really is my passion and fundamentally being here," Miller added. She shared how many in the past few years asked why she did not pursue a city administrator leadership position in another city during the past 20 years.
"Frankly, I love this team and I have spent 20 years creating the team that we have here today, and I have worked as a headhunter for the city, and I am so proud of director and team hires," Miller said.
When asked how she may mitigate a situation if she needs help in answering or addressing a problem, Miller said she would not hesitate to reach out and find answers. "I can tell you right now my ego does not need to figure it out on my own, and I know I can go and ask people for help."
Miller told the council she has built reinforced relationships with county staff and the city managers association and she has become very well networked in the state. These human resources, she said, will point her in the direction of who she will need to consult with to gain insight and get answers to queries.
Challenging time on the job
When asked about a challenging time on the job, Miller recalled an emotional time in Eagan when there was an officer involved shooting.
"I'll never forget that scene with hundreds of people marching down toward city hall with such anger and frustration and wanting their voices to be heard," Miller said. The city resident protesters had the right to be there at city hall and were doing everything legal, she said.
"It was such a powerful moment thinking, how did it come down to this?" Miller said.
At the time during this protest situation, Miller said she worked with safety logistics alongside police staff. She made sure the council was able to safely get inside the council chambers, and she explained how roads needed to be closed off and escorts provided.
"We practiced 'radical hospitality' to direct guests into city hall, and I was the person at the door welcoming everyone, telling them they could go downstairs," Miller said.
Recalling an angry protester, Miller said when she attempted to give the woman a water bottle, the woman was so angry and upset that the woman pinned Miller to a wall and spit in her face, saying "Do you think I want to be here?"
Miller explained "It was in that moment that I felt engaged, and to see that level of anger it showed me that we had a long way to go."
This challenging time allowed her to be involved in emergency management, and to see the human level that allowed her to interact with residents who were going through a really, tough time, Miller said.
Upon reflection, Miller said this challenging experience allowed her to boost her communications skills.
Mayor Maguire responded to Miller and said he did not realize she had experienced that tough situation.
Organizational culture
Maguire asked Miller to share her assessment of the city's organizational culture and where she envisions the culture moving into the future.
"In my mind, I want to make sure Eagan continues to provide core services that are requirable of government, and do it in the most fiscally conservative manner," Miller said. She added how the city can add services like sustainability, perhaps rental inspections, and race equity and inclusion to the core services, as these are extremely important.
"That is something that we will watch and balance, and strike the right tone, and organizationally, I am super proud of the culture that we have established," she said.
The current Eagan City Administrator Dave Osberg announced his retirement plans last fall and his last official day will be March 4.
Right after the interview, the mayor and council insisted human resources offer Miller the job right away. The council appeared delighted to move on it right away, stating they wanted the human resources manager to give her the news immediately before she got up the steps to the second floor of city hall.
The Eagan City Council will formally approve the hiring of Miller, and all the salary and benefit package details will appear on the Feb. 15 council consent agenda.
The city of Eagan received applications from 15 interested candidates who applied for the open city administrator position that was posted back in November. No other candidates measured up to Miller's experience and abilities.
Contact Kara Hildreth at kara.hildreth@apgecm.com.
Tags
Load comments
Post a comment as
Emoticons
Your comment has been submitted.
Report
Reported
There was a problem reporting this.
Watch this discussion.Stop watching this discussion.
(0) comments
Welcome to the discussion.
Log In
Keep it Clean. Please avoid obscene, vulgar, lewd,racist or sexually-oriented language.PLEASE TURN OFF YOUR CAPS LOCK.Don't Threaten. Threats of harming anotherperson will not be tolerated.Be Truthful. Don't knowingly lie about anyoneor anything.Be Nice. No racism, sexism or any sort of -ismthat is degrading to another person.Be Proactive. Use the 'Report' link oneach comment to let us know of abusive posts.Share with Us. We'd love to hear eyewitnessaccounts, the history behind an article.
Post a comment Watch this discussion.Stop watching this discussion.
Free E-Mail News Headlines
Success! An email has been sent towith a link to confirm list signup.
Error! There was an error processing your request.
Sun Thisweek News
Would you like to receive our latest news? Signup today!
Manage your lists
Trending Now
E-editions
Dakota County Tribune
Burnsville/Eagan Sun Thisweek
Lakeville Sun Thisweek