The evolution of Mary Hughes continues.
The one-time French and English teacher who became a landscape architect is now going to be a full-time vintner.
Hughes, who started working as a landscape architect in the University's Office of the Architect in 1996, retired Monday and is stepping into her third career – running Jump Mountain Vineyards in Rockbridge Baths, an enterprise she started in 2006 with her husband, David Vermillion, a retired technical analyst in Information Technology Services.
"The winery is going well," Hughes said. "We are in a pretty remote area, but little by little we are getting more and more people to know and like our wine, which we market under Jump Mountain. We have 4,000 grapevines and six varieties."
Their marketing is limited to the Staunton, Charlottesville and Lexington areas because their distributor went out of business during the COVID pandemic.
"Our wine is available wherever our little feet can carry it," Hughes said.
A French major in college, Hughes was drawn to wine during a year spent studying in France. Years later, she and Vermillion became interested in vineyards and studied viticulture and oenology at Piedmont Virginia Community College. They subsequently bought property and planted vines.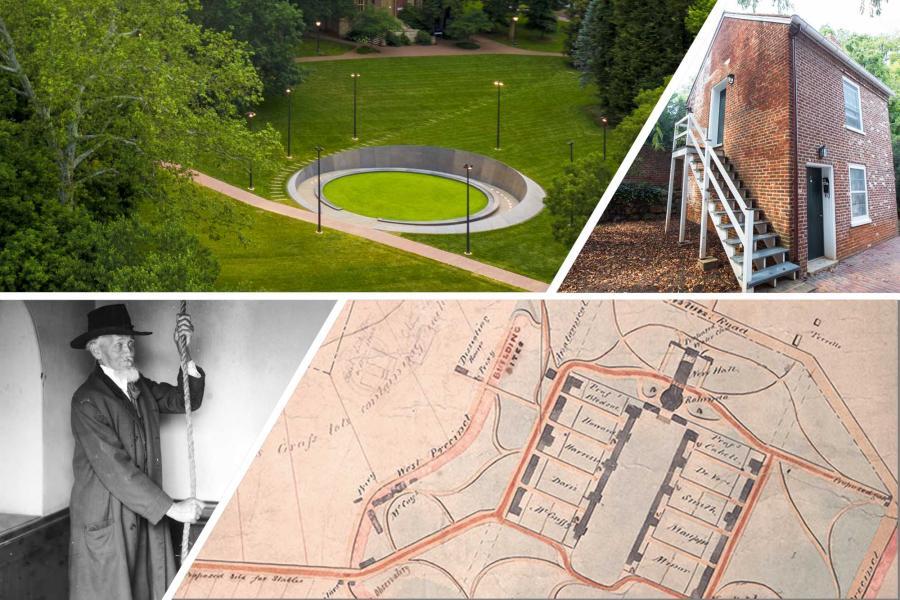 "Selling grapes is not all that easy to do. You don't make much money at it, so after we had the vines that were producing, we built the winery," Hughes said. "We started making wine under the tutelage of Matthieu Finot, the winemaker at King Family Vineyards, a very patient Frenchman, a consultant who guides our steps and who holds us back from the brink of absolute destruction. We have learned by doing."
Among the things they learned was how to cope with the stresses and pests such as bees, bears, birds and wasps that plague the grapes.
"It is farming," Hughes said. "People think of it as a very glamorous thing, but it has all the pitfalls of farming. I don't know if we will ever be big big. We're at 4 acres of grapes now."
Winemaking is Hughes' third career. She started out as a French and English teacher. She bought a fixer-upper in Norfolk and after she had finished with the house, she turned her attention to the small, neglected yard.
"I took classes at the community college there in horticulture and landscape design," Hughes said. "The landscape design class was very interesting, but it raised a lot of questions."
In response to those questions, Hughes' instructor suggested landscape architecture, then an unfamiliar field.
"It sounded wonderful, and I thought, 'This is great,'" Hughes said. "UVA had a program that catered to people who didn't have a degree in architecture or a background in art and they would take people from any background.