Business oi-Vipul DasBy Vipul Das |
Nirmala Sitharaman, Finance Minister, will introduce the Union Budget 2022-23 in Parliament on Tuesday, February 1, 2022, at 11 a.m. Expectations from all sectors are high ahead of the budget. However, the worst-affected industries under COVID-19, the Fintech, Startup, Edtech, Travel, and NGO sectors are anticipating some relief measures from the government.
On the subject of the travel sector, Prahlad Krishnamurti, Chief Business Officer at Cleartrip, stated "In terms of the Union Budget 2022, we have clear-cut, substantial expectations from the government as one of the worst-hit sectors by COVID-19. Given that the sector has taken a heavy blow, some relief measures like travel and tourism to be treated at par with the IT sectors would help quickly revive business and propel the industry towards growth and progress. Though Budget 2021 brought enhancements for public transport infrastructure, we are particularly looking for a proposal that talks specifically about the Indian travel and tourism industry's short-term and long-term revival."
On the startup and venture capital (VC) front, Nayan Gala, Founder of JPIN Venture Catalysts Ltd, has commented that "The union budget will create a great benefit for the startup ecosystem as the government will focus on investment-driven growth that will push companies of all sizes both in the public as well as the private sector. It would also raise additional resources through strategic investments, divestments and asset monetization. The government should help in assisting startups through policies and support mechanisms towards domestic capital participation. Along with providing incentives to set up incubators, tax exemptions in FDIs and relaxing taxes for startups. Prime Minister Narendra Modi announcing National Startups Day this year, brings in an added advantage and benefit for the ecosystem and shows the rise and importance of startups in the country."
In the perspective of the fintech sector, Nitin Misra, Co-Founder of Indiagold, remarked "With the government making progress on several fronts, we anticipate a policy framework in the budget that allows FinTechs to work closely with relevant government institutions to improve the distribution and adoption of existing gold monetization schemes, as well as launch new products like the gold savings account. All compliances, including incorporation, GST, other taxes, EPFO, and other registrations, should be handled through a single window in India. To stimulate entrepreneurship in India, the government should also allow entrepreneurs to carry forward their loss of income to offset against future income. Furthermore, reduced capital gains on mergers and acquisitions will help the sector grow."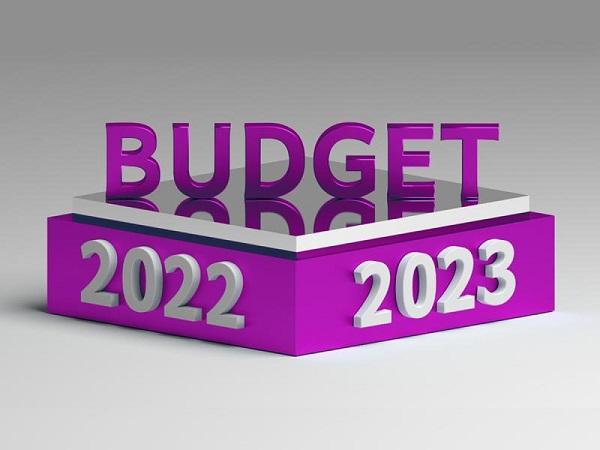 On the education technology (EdTech) sector front, Ujjwal Singh, CEO and President of Infinity Learn has claimed that "To address the rising demand for digital learning, the EdTech industry has embraced new technology and resources. EdTech companies in India are creating effective solutions and serving as vehicles for socioeconomic development and transformation through innovation and scalable technology. The use of technology in education, or digitalization, has aided the spread of quality education throughout the country, particularly in Tier 2 and Tier 3 cities. EdTech companies have helped to democratise access to high-quality education and improve student engagement by using technology technologies. For its expansion, the industry is looking for government help. Ramping up of digital infrastructure is the top demand of the edtech sector. Because of infrastructure issues, cities in Tier 3 and Tier 4 struggled with online education."
He further stated "We also expect the government to recognize Edtech as an industry group, allowing it to engage in decentralising learning at all levels and reconsidering the taxation of ESOPs. For a fair and equal system for offline and online education providers, the government should cut GST on online learning and materials. Infinity Learn by Sri Chaitanya believes in harnessing educational technologies to meet the country's ever-increasing demand for both online and offline, as well as collaborating with the government to reduce learning loss and develop a New India."
From the face of Non-Governmental Organisations (NGOs), Arunesh Singh, CEO, Generation India has said "India has one of the highest youth populations in the world, with an estimated high of 500 million. Being a significant resource of financial prosperity and social development, this population, if given a chance, can support the country's socio-economic growth in an unprecedented way."
Union Budget 2022: Tackling Inflation A Prime Concern
He further added "The need for youth empowerment is directly connected to a better tomorrow as it uplifts their standard of living. Therefore, the key focus of the Government from the 2022-23 budget should be around supporting the youth of India by offering them phenomenal opportunities for education, skilling and employability. In line with this, Generation envisions to work closely with the Government for bringing changes in the systems to effectively improve outcomes like employment and retention across India."
Comments
MORE BUDGET 2022 NEWS
For investment related articles, business news and mutual fund adviseAllow NotificationsYou have already subscribedRead more about:budget 2022