Biogen stock popped Friday after the company agreed to sell its stake in a Samsung biosimilars venture back to the South Korean biotech giant for $2.3 billion.
X
The transaction boosts Biogen's (BIIB) ability to acquire new assets, Mizuho Securities analyst Salim Syed said in a report to clients. It also comes at a time Biogen is struggling to grow. Its multiple sclerosis blockbusters are facing generic rivals and sales of Alzheimer's drug Aduhelm haven't taken off.
Analysts mostly viewed the deal as a positive, though Wedbush's Laura Chico questioned the strategy. At a recent conference, Biogen said biosimilars — lower-cost copycats of biologic drugs — was one of its growth pillars.
"Biogen's move to divest their biosimilar joint venture is sound in our view," Chico said in her note to clients. "However, this calls into question what is the strategy for growth at this point?"
On today's stock market, Biogen stock jumped 2.9% to 225.21.
Biogen Stock: Agreeing On A Price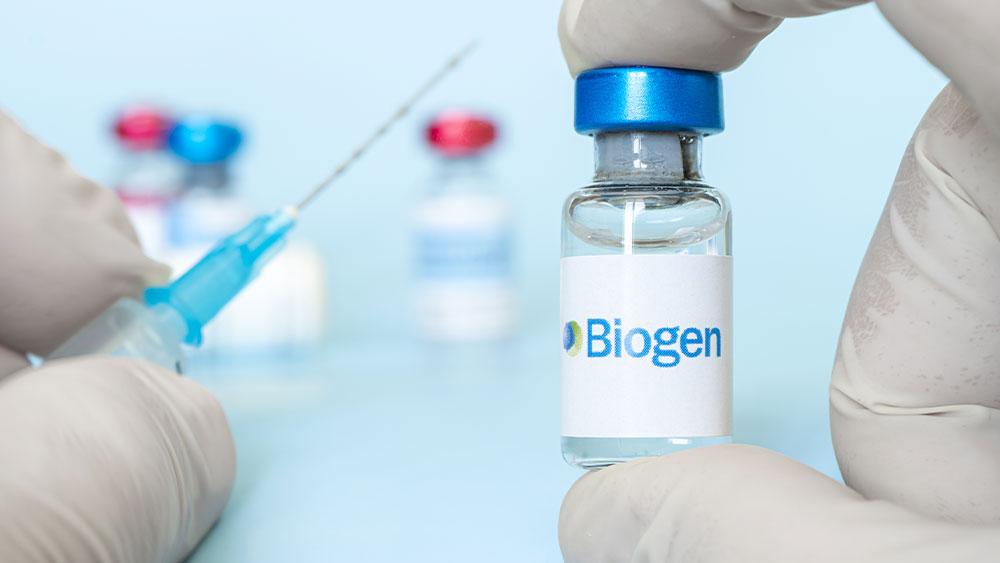 Samsung Bioepis launched nine years ago as a joint venture between Samsung and Biogen to create biosimilar drugs. In 2018, Biogen raised its stake in the partnership to 49.9% up from 5%. But the biotech company never saw the joint venture as a long-term effort, Mizuho's Syed said.
But pricing the transaction might have been tricky, he said. Samsung Biologics will pay Biogen $1 billion when the deal closes. Biogen will receive the balance in two payments at the first and second anniversaries of the deal's close. The company is also entitled to up to $50 million in milestones.
Biogen likely wanted closer to $5 billion for its stake in Samsung Bioepis, Syed said.
"However, given the troubled state of Aduhelm and the company at the moment, we believe Biogen likely negotiated from a position of weakness to get this deal done," he said.
The deal raises Biogen's capacity to acquire new assets to $10 billion to $11 billion he said. But Syed kept his neutral rating and 207 price target on Biogen stock.
Aduhelm Uncertainty Continues
Needham analyst Ami Fadia says the deal increases Biogen's free cash to explore new strategies and helps it escape a business "where it did not have any long-term prospects for a reasonable return."
"With uncertainty around Aduhelm, the company is under pressure to explore alternative growth opportunities, and we see this as a positive step in that direction," she said in a report.
She noted the deal doesn't impact ongoing collaborations on biosimilars. When the deal wraps, the companies will continue with their exclusive agreements for biosimilar versions of Enbrel, Humira and Remicade. It will also retain commercial rights to biosimilar Lucentis and Eylea. The latter is still in development.
Fadia retained her buy rating and 292 price target on Biogen stock.
Follow Allison Gatlin on Twitter at @IBD_AGatlin.
YOU MAY ALSO LIKE:
Abbott Labs Crushes Quarterly Views On Strong Covid Tests, But Shares Fall On Weak Outlook
Vertex Pharma Nears Year-High As Bullish Outlook, Pipeline Promise Spark Shares
Watch IBD's Investing Strategies Show For Actionable Market Insights
Get Timely Buy & Sell Alerts With IBD Leaderboard
Find Today's Best Growth Stocks To Watch With IBD 50