By Margy Eckelkamp and Katie Humphreys
Machinery has amplified the workload farmers can accomplish, and technology has delivered greater efficiencies. Now, autonomy is poised to introduce new levels of productivity — and fun.
Different than its technology cousins of guidance and GPS-enabled controls, autonomy relocates the operator to anywhere but the cab.
"True autonomy is taking off the training wheels," says Steve Cubbage, vice president of services for Farmobile. "It doesn't require human babysitting. Good autonomy is prefaced on good data — and lots of it."
As machines are making decisions on the fly, companies seek to enable them to provide the quality and consistency expected by the farmer.
"We could see mainstream adoption in five to 10 years. It might surprise us depending on how far we advance artificial intelligence (AI), data collection, etc.," Cubbage says. "Don't say it can't happen in a short time, because it can. Autosteer was a great example of quick and unexpected acceptance."
Learn more about the robots emerging on the horizon.
NEXAT ALL-IN-ONE MACHINE
The NEXAT is an autonomous machine, ranging from 20' to 80', that can be used for tillage, planting, spraying and harvesting. The interchangeable implements are mounted between four electrically driven tracks.
"The idea and philosophy behind the NEXAT is to enable a holistic crop production system where 95% of the cultivated area is free of soil compaction," says Lothar Fliß, who works in marketing for NEXAT. "This system offers the best setup for carbon farming in combination with the possibility for regenerative agriculture and optimal yield potential."
The NEXAT system carries the modules, rather than pulls them, as Fliß describes, which allowed the company to develop a simpler and lighter machine that delivers 50% more power with 40% less weight. In operation, weight is transferred onto the carrier vehicle and large tracks and optimized so it becomes a self-propelled machine.
"This enables the implements to be guided more accurately and with less slip, reducing fuel consumption and CO2 emissions more than 30%," he says. "Because the NEXAT carries the implement, there's not an extra chassis with extra wheels. The setup creates the best precision at a high working width that reduces soil compaction on the growing areas."
In the field, the machine is driven horizontally but rotates 90° for road travel. Two independent 545-hp diesel engines supply power. The cab, which can rotate 270°, is the basis for fully automated operation but enables manual guidance.
A MODULAR APPROACH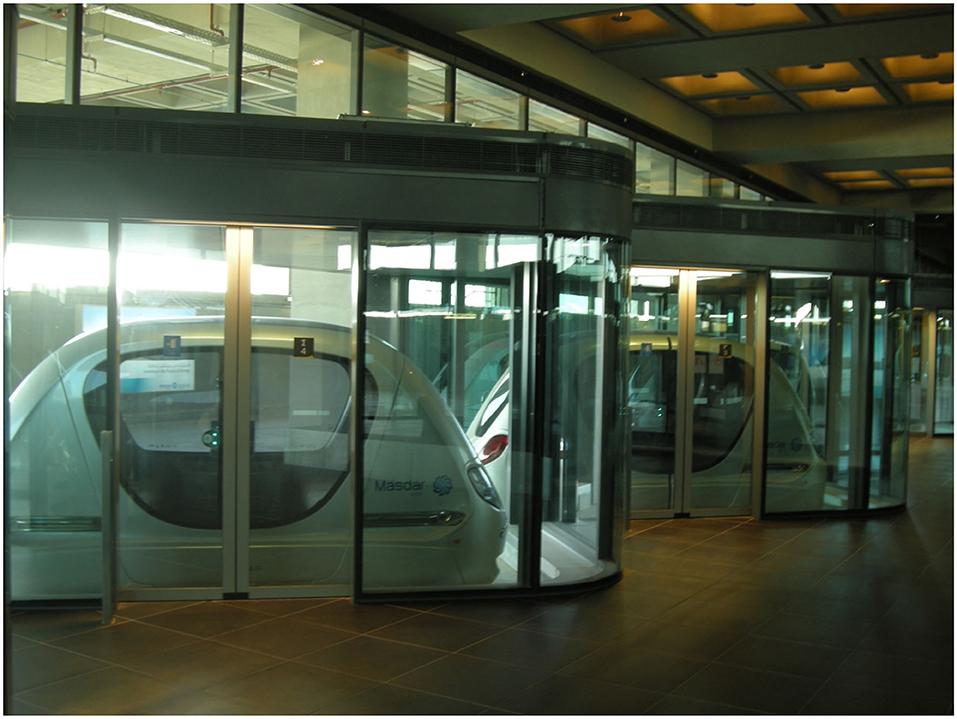 The tillage and planting modules came from Väderstad, a Swedish company. The CrossCutter disks for tillage and Tempo planter components are no different than what's found on traditional Väderstad implements.
The crop protection modules, which work like a conventional self-propelled sprayer, come from the German company Dammann. The sprayer has a 230' boom, with ground clearance up to 6.5', and a 6,340-gal. tank.
The NexCo combine harvester module achieves grain throughputs of 130 to 200 tons per hour.
A 19' long axial rotor is mounted transverse to the direction of travel and the flow of harvested material is introduced centrally into the rotor and at an angle to achieve energy efficiency. The rotor divides it into two material flows, which according to NEXAT, enables roughly twice the threshing performance of conventional machines. Two choppers provide uniform straw and chaff distribution, even with a 50' cutting width.
The grain hopper holds 1,020 bu. and can be unloaded in a minute. See the NEXAT system in action.
---
JOHN DEERE AUTONOMOUS TRACTORS
At the Consumer Electronics Show, John Deere introduced its full autonomy solution for tractors, which will be available to farmers later in 2022. Its tractors are outfitted with:
Farmers can control machines remotely via the JD Operations Center app on a phone, tablet or computer.
Unlike autonomous cars, tractors need to do more than just be a shuttle from point A to point B, says Deanna Kovar, product strategy at John Deere.
"When tractors are going through the field, they have to follow a very precise path and do very specific jobs," she says. "An autonomous 8R tractor is one giant robot. Within 1" of accuracy, it is able to perform its job without human intervention."
Artificial intelligence and machine learning are key technologies to John Deere's vision for the future, says Jahmy Hindman, John Deere's chief technology officer. In the past five years the company has acquired two Silicon Valley technology startups: Blue River Technology and Bear Flag Robotics.
This specific autonomy product has been in development for at least three years as the John Deere team collected images for its machine learning library. Users have access to live video and images via the app.
The real-time delivery of performance information is critical, John Deere highlights, to building the trust of the system's performance.
For example, Willy Pell, John Deere senior director of autonomous systems, explains even if the tractor encounters an anomaly or an undetectable object, safety measures will stop the machine.
While the initial introduction of the fully autonomous tractor showed a tillage application, Jorge Heraud, John Deere vice president of automation and autonomy, shares three other examples of how the company is bringing forward new solutions:
Planting. John Deere has automated the path of the tractor for straight, consistent rows and exact seed placement.
Spraying. "We added cameras on sprayers so they can tell where each plant is and apply the product as needed," Heraud says. "This can save about 80% of the amount of product for the farmer."
Harvesting. "We use cameras inside the combine to tell us the crop conditions and adjust the settings of the combine," he says.
See the John Deere autonomous tractor launch.
---
CNH OPTISPREAD AUTOMATION SYSTEM
New Holland has developed the first chopped material distribution system with direct measurement technology: the OptiSpread Automation System. 2D radar sensors mounted on both sides of the combine measure the speed and throw of the chopped material. If the distribution pattern no longer corresponds to the nominal distribution pattern over the entire working width, the rotational speed of the hydraulically driven feed rotors increases or decreases until the distribution pattern once again matches. The technology registers irregular chopped material distribution, even with a tailwind or headwind, and produces a distribution map.
The system received a Agritechnica silver innovation award.
---
VERMEER BALE HAWK
As part of Vermeer's 50th anniversary celebration in 2021, a field demonstration was held at its Pella, Iowa, headquarters to unveil their autonomous bale mover. The BaleHawk navigates through a field via onboard sensors to locate bales, pick them up and move them to a predetermined location.
With the capacity to load three bales at a time, the BaleHawk was successfully tested with bales weighing up to 1,300 lb. The empty weight of the vehicle is less than 3 tons. Vermeer sees the lightweight concept as a solution to reduce compaction.
See the Vermeer Bale Hawk in action.
---
HORSCH ROBOTER
In April 2021, Philipp Horsch, with German farm machinery manufacturer Horsch Machinen, tweeted about its Robo autonomous planter. He said the machine was likely to be released for sale in about two years, depending on efforts to change current regulations, which state for fully autonomous vehicle use in Germany, a person must stay within 2,000' to watch the machine.
The Horsch Robo is equipped with a Trimble navigation system and fitted with a large seed hopper. See the system in action.
---
Katie Humphreys wears the hat of content manager for the Producer Media group. Along with writing and editing, she helps lead the content team and Test Plot efforts.
Margy Eckelkamp, The Scoop Editor and Machinery Pete director of content development, has reported on machinery and technology since 2006.