Obituary
Send Flowers
Eric Eden Sumner, Jr.
Oldwick - Eric Eden Sumner, Jr., died on April 14 in his Oldwick, NJ home, surrounded by loved ones after a short and final battle with cancer. Born on October 25, 1955, he was the son of the noted engineer, Eric Eden Sumner, Sr., and of Joan Haldenstein Sumner, a compassionate and impassioned beauty. Eric seamlessly embodied the best of both.
Amidst his countless career successes and innovations, Eric would tell you what gave him meaning was his love for his wife, Patricia Brooks Sumner, and for her daughters who became his daughters. He met and fell in love with Patsi at Sidney Farber Cancer Institute on June 1st, 1978 and loved her every day for the rest of his life.
Eric had a superb career working in many and various technical and entrepreneurial positions, making transformative contributions at every stop. Considered by his peers a world-class mind, he had an uncanny ability to rapidly absorb information, edit it, connect it, organize it, and put it to use.
His real genius, however, was in identifying big problems and assembling teams of smart people in the right roles. And then letting them get to work, inspiring them with his focus, his consistency, his intelligence, his humor, and his ability (and willingness) to listen.
But much more important than his work, his skills, his genius: he was a mensch. Eric sought out ways to help others, through acts big and small. A great and loyal friend, Eric always thought the best of, and for, others. Cheerful and optimistic, the glass was neither half full nor half empty for him; it was always full to the brim. Eric was a joy, and he took delight in many things: family excursions of all kinds, including fly fishing trips to Megantic; cooking in and dining out with friends and family; reading (deeply and widely) and writing. His curiosity and warmth extended toward everyone with whom he came in contact. For Eric, humanitarian and charitable giving were both a joyous and serious responsibility. While Eric was an empiricist in his work, he was a humanist at his core.
Education and Career
Eric grew up in North Caldwell, NJ. He graduated from Newark Academy, and later served on its board. Current teachers still recall his memorable 2004 commencement speech about resilience, which he visually demonstrated using a tennis ball and a raw egg. He earned both his A.B. and Ph.D. from Harvard.
Two essential themes repeated throughout Eric's career. One was technical: finding patterns in large, complex data sets (what we call Big Data today). The other theme consisted of softer skills: communicating complex ideas, getting the right allies, and leading great teams.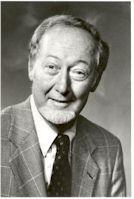 The first theme was already apparent in Eric's Applied Math Ph.D. from Harvard. His dissertation was about identifying structural patterns from observed geophysical data.
Eric joined AT&T Bell Laboratories in 1984. His team brought scientific rigor to business management. Eric and his colleagues asked, "how can we 'see' patterns in enormous call processing data?" One answer was simple and elegant: Visually. The team created visualization and cartography methods to expose detail that evaded formulaic interpretation, and leveraged high-level programming languages for simplifying data processing.
He rose rapidly through the ranks at Bell Labs, first promoted to run a group in Anti-Submarine Warfare (a famed US Navy think tank and contractor) where he pioneered the use of data visualization and interactive gaming in the development of reconnaissance systems. Echoing themes of big data and signal processing, Eric delighted in the idea of mapping the entire ocean floor and then distinguishing any unusual objects.
His next promotion tasked him with developing and running Software Production Research, the first Bell Labs Research Department outside of New Jersey. The problem he faced: Improving the behemoth of Bell Labs Switching software development, which involved thousands of programmers. Eric's answer: fewer meetings. After months of on-the-ground analysis he gave a talk, "Five Interesting Numbers" all of which were "1." He uncovered the sin that meetings had begun to dominate large-scale software production--code was being produced at the rate of "1" line of code per meeting. To solve this problem, he again used visualization (to better understand code); high-level languages (to reduce the number of lines of code about which meetings would be needed); and formal methods (to bring engineering discipline to the craft of coding). Dan Stanzione, then the President of Bell Labs, recalls: "It was a task that required not just a mastery of technology, but superb interpersonal skills as well. The story could be longer, but the short version is that neither Switching software development nor Research thought that much could be learned from the other… Some of us felt differently. Eric was one of the very few people that had the blend of talents and could provide the necessary leadership."
His next move was an unusual one for a Bell Labs researcher. He was promoted to co-found a Smart Devices Business Unit in AT&T Consumer Products. As his co-founder and frequent collaborator Blaise Heltai recalls, "I was skeptical that Computer Science researchers would make good "production" developers, but his instincts were superb and his choices were inspired. He built teams for product development as well as product management that were as good or better than any I've seen in my 35 years in the industry." He helped launch multiple products that were ahead of their time such as precursors to Smart TV, Smartphones, and web services.
Returning to Bell Labs Research, he sold the idea of a new kind of Lab, Network Services Research—aka Infolab—where he led the development of what we now call a Big Data Platform. The Infolab was used for many years into the future as the fulcrum for identifying network service issues, marketing opportunities, and new product creation. This Lab, as it was singularly designed to support the Services businesses, was a principal reason for AT&T Communications to retain a research arm after it had spun out its hardware product businesses (Lucent, Avaya, Microelectronics) in 1996. He was then hired by Lucent to serve as a Chief Technology Officer where he focused on early development of Voice over IP.
In 2000, he was recruited to be CEO of DynamicSoft, a communications software startup that was instrumental in the development of the digital protocols that underpin Voice over IP and the mobile phone network today. Under his leadership as CEO, the company invented, standardized, implemented and marketed these revolutionary technologies to become the leading provider of software for SIP-based networks. DynamicSoft was later acquired by Cisco.
In 2002, at 47 and disillusioned by corporate bureaucracy, he "retired" and devoted himself to a new pursuit. He wanted to write. Many do. He could. Two nearly-published novels remain as part of his legacy. His writing was strong, funny, and often profound. The progress in his writing was at the same pace and with the same seriousness as everything he tried. He did the hardest thing, which is to write simply. He accomplished the next hardest thing, which is to reveal himself. We learned of his intentionality for joy, and perhaps found the roots--and more evidence of--his enormous capacity to love.
Not completely satisfied with "retirement" he co-founded Open Data, a Data Science consultancy with a distinguished client base among the Fortune 100. Finally, in 2007, he co-founded Lion Cave Capital. It had long been his dream to have a company modeled on the very best aspects of a corporate research lab. His vision was to create the best place to work; incidentally, one that mined large data in order to trade stocks; also one that had no clients and no bureaucracy. Fifteen years later, Lion Cave is indeed the best place to work. It has no clients and no bureaucracy. And it has no meetings save one; Tuesday nights, when they smoke meat and drink fine scotch.
If Eric had ever bothered to have a CV, he may or may not have included this: he spent many of his Harvard College days, and the semesters he dropped out, making good money in Boston's gambling backrooms and in Las Vegas. Throughout his education and his career, Eric worked with the most prestigious scientists and engineers, but he'd been known to say that he learned the most from professional game players. The lesson: the winning strategy is to have a small but predictable advantage and to have enough time and capital. Lion Cave finally gave him the opportunity to play that out while surrounded by friends and avoiding the smoke of 1970's backrooms.
Eric is survived by his wife, Patricia Brooks Sumner; his daughters Lora Davisson Sumner, and Beth Davisson Pardilla; his son-in-law Ozzie Pardilla; his granddaughters Emily Reece Pardilla and Ava Porter Pardilla; his sister Hilary Sumner Langley and her husband Sanny Langley; his sister Erika Sumner; his brother Trevor Sumner and his wife Emily Sumner; his nephews Garrett and Travis Langley; his brother-in-law and sister-in-law, Rick and Cathy Brooks; and countless friends and relatives. He was many things to many people, but all who knew him well were blessed to experience his singular delight in them.
A memorial service in celebration of Eric's life will be held later this year--details will be forthcoming. A memorial website (www.eescelebration.com) will be available for those that wish to share their love and memories of him.
In lieu of flowers, please consider GiveDirectly, one of Eric's favorite charities.
Posted online on May 19, 2022
Published in Courier News, Daily Record